BABY ALIVE DOLLS
Our family really enjoys interacting and playing with our Baby Alive dolls. At this count, we have 7 dolls. We came up with making products for some of the Baby Alive dolls because we were bored with the traditional products. Please note that the items we custom make only work with SPECIFIC dolls. We show you the pictures and put details in the description so you will need to make sure you have the dolls shown in the pictures before ordering.
We do not make items for the newest dolls because their magnetic properties are different and their mouths are usually too small for our custom designs. They are not left out, however. We do have cute sets for the smaller Baby Alive dolls and any other of the many doll brands so please check those out as well.

Our favorite non-interactive dolls are the Super Snackin Luke and Super Snacking Lily dolls because they are so cute and just the right size for little hands. Their mouths are also deep enough that we have been able to create some cute bottle and pacifier sets to use with the dolls.
We also enjoy our My Baby Alive 2010 doll because she is interactive and allows us to make special pacifiers and bottles for her to use that are so much cuter than the Baby Alive brand. They are customized to work specifically with her magnetic parts.

We really enjoy finding cute pacifiers, bottles and clothing to add to her collection. You can BUY them on our Baby Alive page on our website, https://shop.nubysippycup.com/t/baby-alive . We are working on adding more items each month.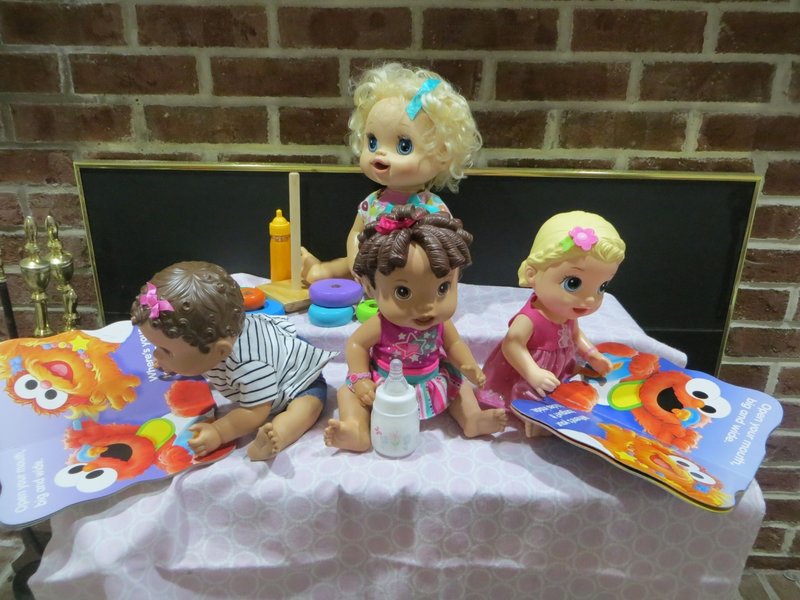 Our other interactive doll that is so cute is the Baby Alive, Wets & Wiggles 2009 doll. We custom make pacifiers that work with her as well. We love to listen to both of our interactive dolls make their sounds.
If you want something out of the ordinary for the Baby Alive dolls then please check out our items. Your kids will have a great time feeding and soothing their dolls.